Past Performance is not an indication of future performance
PLEASE NOTE – All NAV prices quoted below are at close the previous working day, except for the following Trusts which are priced quarterly and were last priced at the following dates:
Balanced Commercial Property Trust – 31 March 2022
CT Private Equity Trust Plc –31 March 2022
CT Property Trust – 31 March 2022
Search 'CT UK' on the App Store or Google Play Store to give you access to all of the below from your mobile or tablet:
View valuation and summary of accounts held
Retrieve account and fund information
View transaction history
View account cash holdings and balances
View remaining ISA/JISA subscription allowances
View primary contact details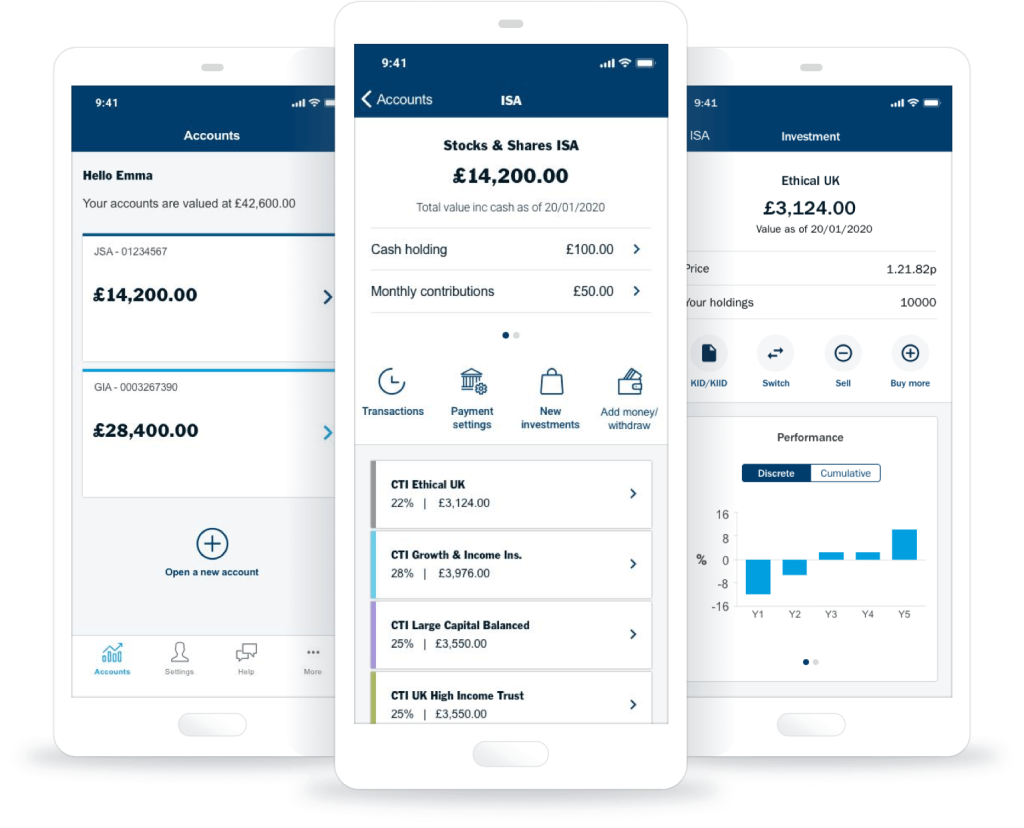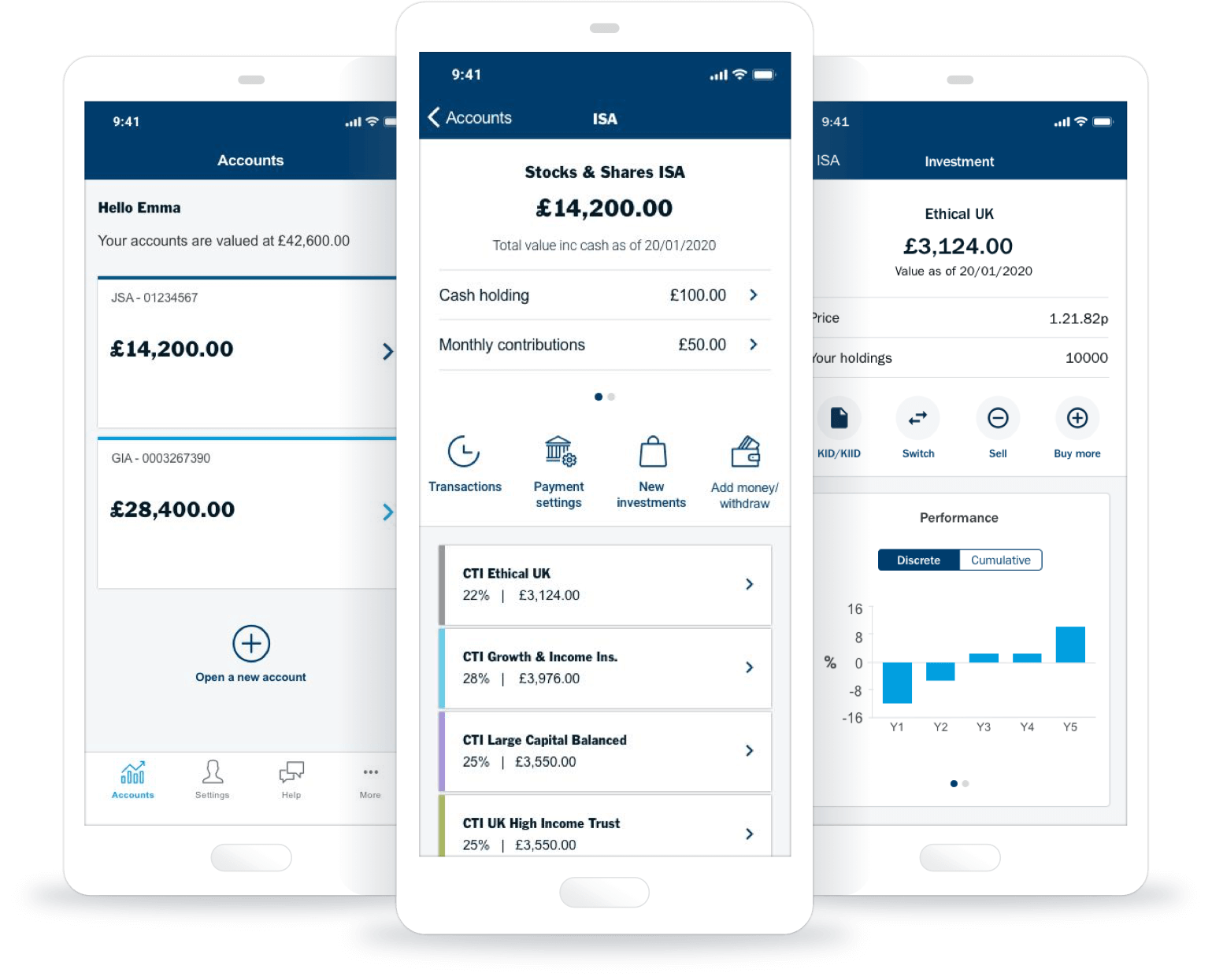 You can invest through your usual financial adviser, or through a wide range of companies.
This section of the website is directed at persons who are located in the UK. Please read our full terms and conditions and the relevant Key Information Documents ("KID") before proceeding with any investment product referred to on this website. Nothing on this website is, or is intended to be, advice to buy or sell any investments. If you are at all unsure whether an investment product will meet your individual needs, please seek advice.
Confused? Our handy glossary can help explain investing terms.