Director, Portfolio Manager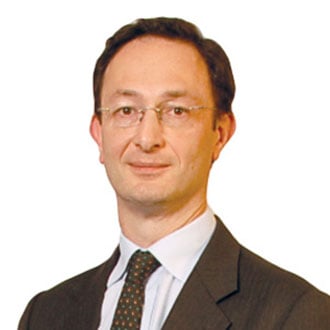 Director, Portfolio Manager
Julian Cane is a Director and Fund Manager in the Global Equities team. He joined Columbia Threadneedle through the acquisition of BMO GAM (EMEA) in 2021, having previously been with BMO (and its predecessor companies) since 1993. He became the Fund Manager for BMO Capital and Income Investment Trust in 1997, the role which he still fulfils today. Prior to joining the group, he worked for Mitsubishi Bank in Corporate Finance and Treasury. Julian has an MA degree in Economics from the University of Cambridge and passed the examinations of the Institute of Investment Management and Research before it merged with the CFA Society.
The Trust looks to generate long-term capital and income growth from a portfolio consisting mainly of FTSE All-Share companies.  Our well-diversified portfolio has outperformed its benchmark over the long term under Julian Cane, our Fund Manager for over 25 years. A recognised "AIC Dividend Hero", our dividend has increased every year since launch in 1992 and grown at more than twice the rate of inflation.  Dividends are paid at the end of each calendar quarter.  Investor demand remains strong and the Company continues to grow through regular new share issues. Our ongoing Charges of only 0.59% (year ended 30 September 2021) represents very good value for Shareholders.
CT UK Capital and Income Investment Trust PLC - AGM 2022
You can invest through your usual financial adviser, or through a wide range of companies.
Information in this section of the Website is directed solely at persons who are located in the UK and can be categorised as retail clients. Nothing on this website is, or is intended to be, an offer, advice, or an invitation, to buy or sell any investments. Please read our full terms and conditions and the relevant Key Information Documents ("KID") before proceeding further with any investment product referred to on this website. This website is not suitable for everyone, and if you are at all unsure whether an investment product referenced on this website will meet your individual needs, please seek advice before proceeding further with such product.