An introduction to the Trust
The Trust aims to provide income as well as capital growth, by investing in predominantly UK companies of all sizes
The share price information is delayed by at least 15 minutes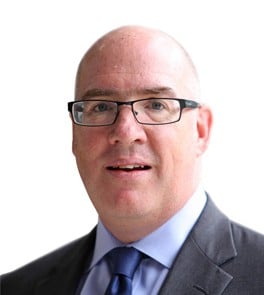 Managing Director, Portfolio Manager
David has worked for 25 years at the Company's Investment Manager, which became part of Columbia Threadneedle Investments in 2021 and is currently Head of European Equities Research Strategy. David has 27 years' industry experience, the majority of them in managing assets on behalf of a wide variety of clients, including Investment Trusts. Prior to his current role at Columbia Threadneedle Investments, David held the role of Co-Head of Global Equities at BMO Global Asset Management and is currently the lead manager on the CT Select UK Equity Income Fund and the CT (Lux) European Growth & Income Fund.
CT UK High Income Trust aims to provide shareholders with an attractive level of income together with the opportunity for capital growth.

The Trust invests predominantly in UK equities.
Other ways to invest with us
There are a number of ways to invest with Columbia Threadneedle, through a Financial Adviser or a wide range of companies.
All intellectual property rights in the brands and logos above are reserved by respective owners.
Information in this section of the Website is directed solely at persons who are located in the UK and can be categorised as retail clients. Nothing on this website is, or is intended to be, an offer, advice, or an invitation, to buy or sell any investments. Please read our full terms and conditions and the relevant Key Information Documents ("KID") before proceeding further with any investment product referred to on this website. This website is not suitable for everyone, and if you are at all unsure whether an investment product referenced on this website will meet your individual needs, please seek advice before proceeding further with such product.