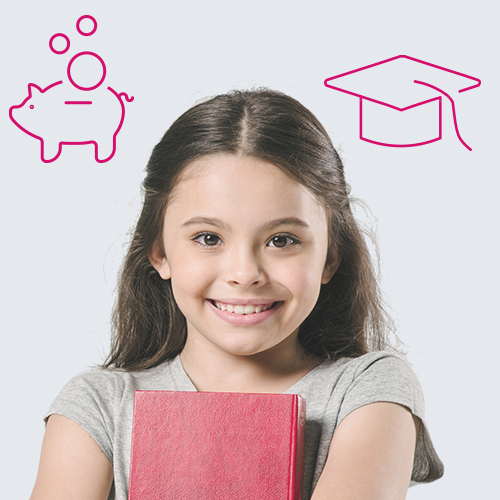 During our early years, we start to develop our investing and spending habits and to learn the value of money. This could be via an allowance from parents or from getting a first bank account. As we move through school and higher education the burden of financial responsibility shifts from parents to children.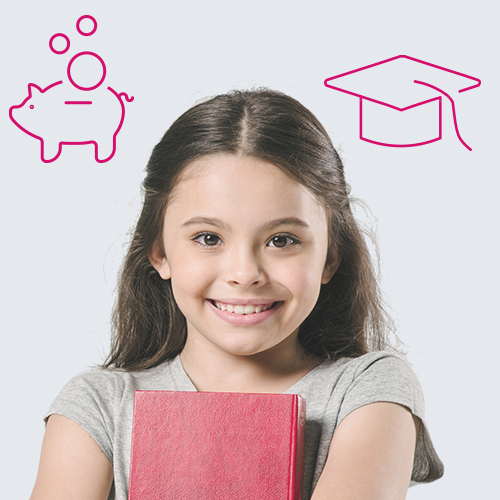 At this age it is easy to think that retirement is miles away, and you are likely to have little disposable income. However, you have time on your side to start to build up funds for your future. With a longer time horizon you have more opportunity to take more risks with your investment, for potential long-term gain, than if you were already at retirement age.
This, of course, will depend on your current financial situation. You need to consider your main financial challenges and priorities. For example, if you have been to university, it is likely you will have a significant amount of debt – but you may also be earning a reasonable salary in your first full-time job. The amount and type of your debts versus the size of your income will dictate whether you are able to start saving or investing for goals such as buying your first home and even funding your retirement.
If you owe money through a variety of credit agreements, it is important that you prioritise where your repayments go. This means identifying where the cost of borrowing is highest. If you have a student loan, repayments will start automatically once your income passes a certain threshold at a rate of 9% of your taxable earnings.
Other types of credit can be far more expensive; a current account overdraft may charge high interest rates as well as regular penalty or administration fees. Paying this off should be at the top of your to-do list.
Credit-card interest can also be very high once any interest-free periods have ended. If you do not make efforts to regularly pay off what you owe on plastic, it can quickly mount up.
In April 2016 the government introduced a new incentivised, tax-free savings scheme called the Lifetime ISA (a type of Individual Savings Account (ISA). This allows people aged 18 or over but under 40 to save or invest up to £4,000 a year and receive a 25% bonus from the state, which will be paid on top of any interest or investment returns generated by the account. You are able to pay into it until the age of 50. The bonus is conditional on the money in the ISA being used either to buy a first home up to the value of £450,000 or to cover retirement costs at age 60 and over. The Lifetime ISA is different from the Help to Buy ISA: through this scheme, savers also get a 25% bonus (limited to a total bonus of £3,000) on cash savings of up to £200 a month.
Important information: Columbia Threadneedle Investments does not give investment advice. If you are in any doubt about the suitability of any investment, you should speak to your financial adviser. Data as at 30 September 2019 unless otherwise specified. Past performance is not a guide to future performance. The value of investments and any income is not guaranteed and can go down as well as up and may be affected by exchange rate fluctuations. This means that an investor may not get back the amount invested. Your capital is at Risk. The analysis included in this document has been produced by Columbia Threadneedle Investments for its own investment management activities, may have been acted upon prior to publication and is made available here incidentally. Any opinions expressed are made as at the date of publication but are subject to change without notice and should not be seen as investment advice. Information obtained from external sources is believed to be reliable, but its accuracy or completeness cannot be guaranteed. The mention of any specific shares or bonds should not be taken as a recommendation to deal. Issued by Threadneedle Asset Management Limited. Registered in England and Wales, Registered No. 573204, Cannon Place, 78 Cannon Street, London EC4N 6AG, United Kingdom. Authorised and regulated in the UK by the Financial Conduct Authority. Columbia Threadneedle Investments is the global brand name of the Columbia and Threadneedle group of companies. columbiathreadneedle.com
Millions of people around the world rely on Columbia Threadneedle Investments to manage their money. We look after investments for individual investors, financial advisers and wealth managers, as well as insurance firms, pension funds and other institutions.
Columbia Threadneedle Investments has a comprehensive range of investment funds catering for a broad range of objectives.
We offer a broad range of actively managed investment strategies and solutions covering global, regional and domestic markets and asset classes.