To invest primarily in direct UK commercial property. It aims to generate total returns (from income and capital appreciation) that are above its benchmark, over rolling 3 year periods.
| | | | |
| --- | --- | --- | --- |
| | | | Property, cash, indirect (3%) |
| | | | |
TPEN Quarterly Report – Q1 2021
Co-Head of Institutional, UK Real Estate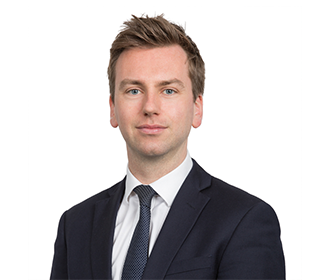 Co-Head of Institutional, UK Real Estate
Robin Jones is Co-Head of Institutional, UK Real Estate at Columbia Threadneedle Investments. He took up this role in October 2020 and has joint responsibility for the investment performance and strategy of our UK institutional property mandates. He is also lead portfolio manager of the Threadneedle Pensions Pooled Property Fund. Robin is a member of the UK Real Estate Business Management Team, as well as the company's Diversity & Inclusion Group with responsibility for the social mobility workstream within EMEA.
Before joining the company, Robin worked at Deloitte Real Estate as an assistant director for UK National Investment and as a senior surveyor at CBRE, Capital Markets.
Robin has a BSc in Economics from the University of Liverpool and a MSc in Commercial Property Management from Liverpool John Moores University. He is also a member of the Royal Institution of Chartered Surveyors.
Asset allocation update: standing pat
Maya Bhandari looks at how the team has managed its asset allocations over the past couple of months and where they believe the best risk-adjusted returns will come from.
Office-working: long-term symptoms or full recovery?
With the advent of the Covid-19 pandemic, millions of office workers worldwide were forced to work from home (WFH) for the majority of 2020.
UK real estate: resilience and dynamism in equal measure
Over an unprecedented 12 months commercial property funds have proven their resilience as stable income generators. We look at how the market is changing and evolving to ensure it delivers for investors in the years to come.
Millions of people around the world rely on Columbia Threadneedle Investments to manage their money. We look after investments for individual investors, financial advisers and wealth managers, as well as insurance firms, pension funds and other institutions.
With more than 450 investment professionals based in North America, Europe and Asia, we offer a broad range of actively managed investment strategies and solutions covering global, regional and domestic markets and asset classes.
As a leading global asset management group, Columbia Threadneedle Investments aims to deliver positive outcomes that meet the needs of our stakeholders and we commit to always act responsibly, transparently and in the best interests of those who trust us to manage their investments.