We are acutely aware of the need to improve financial education and financial inclusion in communities throughout the UK. The Foundation supports a range of education programmes and initiatives, from grassroots school and community-based schemes to scholarships designed to improve access to higher education.
SEO Advance (Sponsors for Educational Opportunity)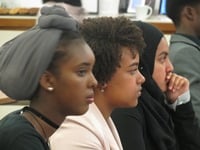 Columbia Threadneedle Foundation is proud to support SEO London, a charity that prepares talented students from ethnic minority or low socioeconomic backgrounds for career success.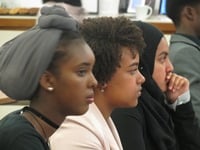 The Foundation supports SEO Advance, a programme that identifies, inspires and trains talented students in years 11-13, broadening their horizons through access to academic, professional and enrichment opportunities. The SEO Advance programme organises events and activities to inspire students, giving them the chance to explore options and make informed choices about their future. Activities include insight days and work experience placements; comprehensive skills sessions to develop commercial awareness and technical skills; bespoke open days at the UK's top universities and mentoring from experienced SEO alumni and industry professionals.
Columbia Threadneedle Director and Foundation Trustee Nicolas Janvier said: "The team at SEO are doing great work at the grass roots level providing the needed exposures and helping students further develop the self-confidence, belief and skills necessary for future career success. I am proud to work for a firm that has decided to walk the walk on workplace diversity by partnering with SEO and investing in the development of diverse talent."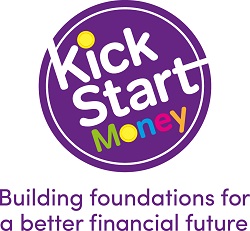 Columbia Threadneedle Foundation is proud to support KickStart Money, a ground-breaking collaborative project that aims to initially invest £1 million to take financial education to nearly 18,000 primary school children, in a movement to build a national savings culture for the future.
The project has also been awarded £80,000 by the Money Advice Service (MAS) as part of MAS's What Works Fund. KickStart Money was one of the 58 projects chosen by MAS to help deepen the knowledge of the most effective financial capability interventions.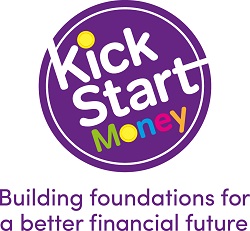 KickStart Money is a serious statement of intent by the sector in response to calls for money lessons to become a compulsory element of the Primary National Curriculum. MAS research has found many fiscal habits are developed between the ages of 7-11 and that teachers and parents lack the confidence to equip young people with money skills.
Independently evaluated by Substance (a research and technology company that helps organisations that do good, think smarter) and delivered by the award winning financial education charity MyBnk, the project will reach circa 18,000 7-11 year olds in 100 schools.
Early intervention – There is increasing evidence that key behavioural attitudes to money are formed by the age of seven.
Only 40% of 7-17 year olds say they've received financial education in school. Just 7% of 7-17 year olds have talked to their teachers about money. Only one third of parents talk to their children about money. Less than half (43%) of young people (aged 12 to 17) feel confident in managing their money. Furthermore, 44% of parents say they do not feel confident managing money. 9/10 of young people who learned about money at school said it was useful.
There is a significant lack of financial education provision for children in the UK during the critical formative early years.
Existing interventions are not operating at sufficient scale. Schools need more support to deliver financial education consistently and confidently. However, funders and commissioners do not have the evidence they need to target their funding. There is a need to know much more what works to ensure children get the high quality financial education they need.
Lord Hutton, former Secretary of State for the Department of Work & Pensions, said:
"Learning about the basics of money is essential if we want to build a more financially literate nation. KickStart Money is an exciting and much needed new project aiming to help young students to understand the consequences of debt as well as the importance of saving and investing for their future."
Toynbee Hall's Money Mentors programme

Money Mentors is a pioneering initiative that aims to improve participants' financial confidence, increase their financial capability and reduce financial exclusion. In 2015, The Foundation committed to a three-year partnership to fund the expansion of Toynbee Hall's Money Mentors programme to every London borough. The funding would enable Toynbee Hall to deliver 15 Community Money Mentors courses across London and implement the volunteer-led teaching and postgraduate mentoring programmes, staffed by Columbia Threadneedle volunteers.

Toynbee Hall, founded in 1884, is a community organisation that pioneers ways to reduce poverty and disadvantage and has been a catalyst for social reform in the UK for almost 130 years. It gives some of the country's most deprived communities a voice, providing access to free advice and support services and working with them to tackle social injustice.
In the six months to March 2018 the Money Mentors programme delivered:
2 'Teach it' train-the-trainer courses, supporting 22 graduate Money Mentors to become Money Trainers
9 courses by Money Trainers across 7 London Boroughs
81 new Money Mentors recruited
45 Money Mentors graduated (20 Money Mentors enrolled and will graduate next period)
832 secondary beneficiaries supported by a Money Mentor
Of those impacted by the programme:
91% were female
41 is the average (mean) age
69% live in social housing (council or housing association)
58% have dependent children, 11% of which are single parent households
47% are registered unemployed or unable to work
61% receive welfare benefits
Only 19% are working full-time
Bangladeshi (23%), Black Caribbean (14%) and Black African (13%) make up the largest ethnic groups taking part.
"I started out as a Money Mentor at a point in mylife when my financial future had become unclear. I went from being employed full-time to being made redundant and losing my job. As a parent to two young children this was particularly worrying and the financial strain did eventually effect my health. On the Money Mentors course I learnt basic money management skills, budgeting, supermarket tricks, and how to do an income and expenditure calculation, which greatly improved my confidence and gave me the ability to better control not only my finances but my life too.
Since successfully completing the Money Mentors course I have gone on to do advice work with charities in my local community and achieved a qualification in Information, Advice or Guidance. Then this summer, Toynbee Hall gave me the opportunity to train to become a Money Mentor trainer myself. I recently started teaching my own class and I have ten learners all with different skills and abilities who are currently midway through their qualification. Toynbee Hall has given me an amazing chance; independence, confidence, resources and the ability to teach Money Mentors. I love the challenges and experience I am gaining as new Money Mentor Trainer."
Jemimah (Money Mentor and Money Trainer), Tower Hamlets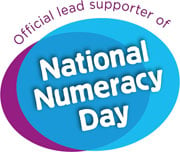 The Foundation became a supporter of the inaugural National Numeracy Day on 16 May 2018. The Day is an annual celebration of the importance of numbers in everyday life, bringing together individuals, employers, educators and influencers to improve numeracy. It is overseen by National Numeracy, an independent charity that helps raise low levels of numeracy among both adults and children and promotes the importance of everyday maths skills. National Numeracy aims to challenge negative attitudes, influence public policy and offer practical ways of helping adults and children improve their numeracy – in the community, the workplace and formal education.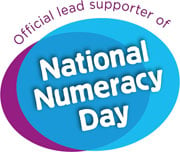 Columbia Threadneedle Executives Undergraduate Scholarship

Since 2014 senior Columbia Threadneedle employees have been contributing to a scholarship to enable a student in need to undertake a degree at Cass Business School, City University London. The Columbia Threadneedle Executives Undergraduate Scholarship supports a student in financial need over a three-year period. The scholarship funds full tuition fees for the student for three years, and is funded by personal donations. Our first scholarship student graduated with a First Class Honours degree in 2017.

Latest Columbia Threadneedle Foundation News
Take One Picture opens at the National Gallery
Columbia Threadneedle Foundation is pleased to support the 'Take One Picture' primary schools programme and exhibition at the National Gallery in London which runs throughout summer. Having supported the programme for four years, this year's exhibition also marks the start of a new five-year commitment.
Charity partners innovate to respond in 2020
Our charity partners have re-imagined what they do to support vulnerable groups and individuals in 2020. Here we highlight just some of the creative solutions from our charity partners this year.
Take One Picture opens at the National Gallery
Columbia Threadneedle Foundation is pleased to sponsor the 'Take One Picture' programme and exhibition at the National Gallery in London for the third year. This year's free exhibition will run from 2 December 2020 until 31 January 2021.