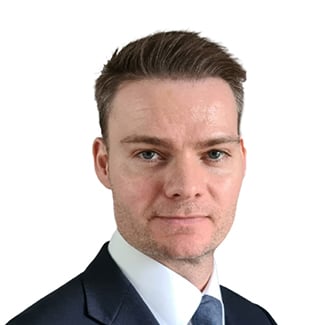 Matthew joined Columbia Threadneedle Real Estate Partners (formerly BMO Real Estate Partners) in July 2017 as a Director and to take over as Fund Manager of the RSA Shareholders Real Estate Fund. He was also Deputy Fund Manager of the Balanced Commercial Property Trust until taking on the Lead Fund Manager role for CT Property Trust in July 2022. Before joining the group in 2017 he was a Deputy Fund Manager at Hermes Investment Management, where he spent six years as part of the BT Pension Scheme fund management team and launched the company's PRS Fund. Before Hermes, Matthew worked for a substantial AIM listed real estate fund specialising in UK development and German real estate. Matthew is a member of the Royal Institute of Chartered Surveyors, has an MSc in Real Estate, and holds the IMC.
Like all sectors, 2020 brought its own unique and significant challenges, and Real Estate was no different.
The Balanced Commercial Property Trust. demonstrated the resilience of core quality real estate holdings with 87% rent income collected so far for Q2-Q4 2020. Rent collection for both the Industrial and Offices portfolios was close to 100% and the Manager has a number of exciting asset management initiatives and new tenants in the pipeline.
Most head winds have been faced in the retail and leisure sectors, namely at St Christopher's Place in central London (the fund's largest asset) where its virtues have been turned on their head by the pandemic (mix of tourist and office worker visitors and reliance on public transport).
During the periods between lockdowns, trade at the estate had been highly encouraging and the Manager has signed a number of new occupiers in recent months. This demonstrates how businesses are 'looking through' the pandemic and we expect the estate and other prime experience led retail/leisure holdings to rebound once restrictions are eased, particularly after tourists and office workers return meaningfully.
The next 18 months should also see the opening of the Elizabeth Line Bond Street station (Crossrail) on the doorstep of the estate. This has been a long time coming and is expected to be transformational for that part of Oxford Street and the surrounding environs.