Director, Portfolio Manager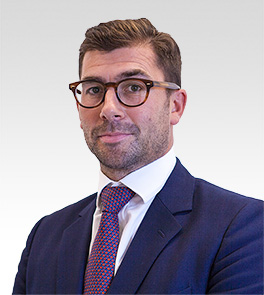 Director, Portfolio Manager
Philip Webster is a Director and Portfolio Manager in the Global Equities team. He joined Columbia Threadneedle through the acquisition of BMO GAM (EMEA) in 2021, having previously been with BMO since May 2016. Philip joined the group from Aberdeen Asset Management where he was a Senior Investment Manager with the Pan-European Equity Team. Philip had responsibilities across UK and European mandates while being lead manager of Aberdeen Smaller Companies Income Trust which he managed for 8 years. Phil graduated from the University of Aberdeen with an MA in Economics, holds the Investment Management Certificate (IMC) and is a CFA Charterholder.
CT UK High Income Trust PLC aims to provide shareholders with an attractive level of income together with the opportunity for capital growth.
The Trust invests predominantly in UK equities and equity-related securities of companies across the market capitalisation spectrum.
The trust has two classes of share – Ordinary shares and B shares – which pay the same level of quarterly cash distributions. The cash distributions on the Ordinary shares are paid as dividends while those on the B shares are paid by way of capital distributions and therefore taxed under capital gains tax (CGT) rules which can provide tax benefits to certain types of investors. The net asset value attributable to each class of shares is the same.
The shares may also be traded as units. Each unit consists of three Ordinary shares and one B share.
The Trust aims to provide an attractive return to shareholders each year in the form of dividends and/or capital repayments, together with prospects for capital growth.
In pursuit of its objective, the Company invests predominantly in UK equities and equity-related securities of companies across the market capitalisation spectrum.
The objective will be to achieve a total return in excess of that of the FTSE All-Share Index. The Manager will approach investment portfolio construction with the aim of maintaining a diversified portfolio with approximately 40 holdings at any given time. No single investment in the portfolio may exceed 10 per cent of the Company's gross assets at the time of purchase. In addition, the Manager expects few individual holdings to exceed five per cent of the Company's gross assets at the time of purchase. There are no maximum levels set for exposures to sectors.
Income may be enhanced from the investment portfolio by writing call options, but only where the portfolio has an existing holding and the holding is greater than the amount of stock subject to the call option. The percentage of the portfolio that may be used to generate call premium is limited to 5 per cent. by value at any one time. The Company may use derivatives for efficient portfolio management from time to time.
The Company has the power under its Articles of Association to borrow an amount up to 100 per cent. of the Company's Adjusted Capital and Reserves. The Directors currently intend that the aggregate borrowings of the Company will be limited to approximately 20 per cent. of the Company's gross assets immediately following drawdown of any new borrowings. The Directors will however retain flexibility to increase or decrease the level of gearing to take account of changing market circumstances and in pursuit of the Company's investment objectives.
As required by the Listing Rules, the Company has a policy to invest no more than 15 per cent of gross assets in other listed investment companies.
Any material change to the investment policy of the Company will only be made with shareholders approval.
The value of your investments and any income from them can go down as well as up and you may not get back the original amount invested. Investments which are concentrated in a specific sector or country may result in less diversification and hence more volatility in investment values. Gearing is used for investment purposes to obtain, increase or reduce exposure to an asset, index or investment. The use of gearing can enhance returns to investors in a rising market, but if the market falls the losses may be greater.
| | |
| --- | --- |
| | Columbia Threadneedle Investment Business Limited |
| | |
| | |
| | |
| | £111.3 million (as at 30.06.2022) |
| | |
| | (Units) GB00B1N4H933 (Ordinary Shares) GB00B1N4G299 (B Shares) GB00B1N4H594 |
| | (Units) B1N4H93 (Ordinary Shares) B1N4G29 (B Shares) B1N4H59 |
| | BHI (Ordinary shares) BHIB (B shares) BHIU (Unit trust) |
| | |
| --- | --- |
| | |
| | |
| | August, November, February and May |
| | July, October, January and April |
Environmental, Social and Governance ("ESG") issues are the three central factors in measuring sustainability and can present both opportunities and threats to the long-term investment performance the Company aims to deliver to Shareholders. The Board is therefore committed to taking a responsible approach to ESG matters. There are two strands to this approach. The Company's own responsibilities on matters such as governance and the impact it has through the investments that are made on its behalf by its Manager.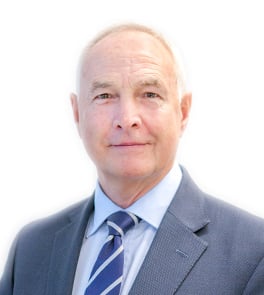 Andrew was appointed in 2017. He has worked in the financial services industry for over 40 years and was head of Client Relations for Investment Trusts at Invesco Perpetual from 2004 until his retirement in June 2017. He is currently a non-executive director and chairman of Ashoka India Equity Investment Trust plc and a non-executive director of Chelverton UK Dividend Trust PLC, Baillie Gifford European Growth Trust plc and Consistent Unit Trust Management Ltd.
Helen Galbraith (nee Driver)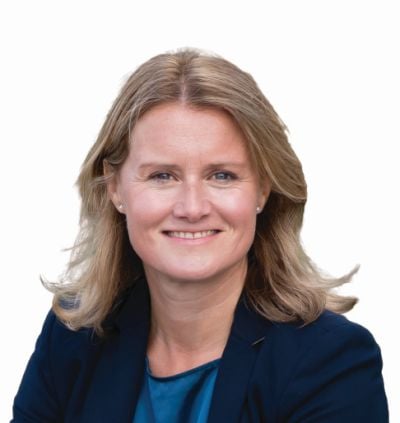 Helen Galbraith (nee Driver)
Helen was appointed on 6 May 2020. Helen has over 20 years' experience in the Insurance and Asset Management industry as Head of Investor Relations at Aviva plc, Head of Global Equities at Aviva Investors and managing UK equities as Investment Director at Standard Life Investments. Helen is the founder of Moneyready, an online financial education platform for young people. Helen is currently a non‑executive director of Schroder UK Mid Cap Fund PLC and Orwell Housing Association and a Director at Orwell Homes.
Senior Independent Director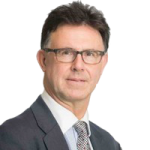 Senior Independent Director
Stephen was appointed on 6 May 2020. He has worked in investments for 40 years, most recently as a global equity specialist, previously on Japanese and Asia‑Pacific equities. He worked at Flemings then JPMorgan Asset Management and Private Bank for 24 years, subsequently at Caledonia Investment Trust running a global equity income fund and then Jupiter Asset Management. Latterly he also covered investment strategy and multi‑asset allocation.  Stephen is currently a Trustee of National Trust for Scotland and chair of its investment committee, and a member of the investment committee at Westminster Almshouses.
You can invest through your usual financial adviser, or through a wide range of companies.
Information in this section of the Website is directed solely at persons who are located in the UK and can be categorised as retail clients. Nothing on this website is, or is intended to be, an offer, advice, or an invitation, to buy or sell any investments. Please read our full terms and conditions and the relevant Key Information Documents ("KID") before proceeding further with any investment product referred to on this website. This website is not suitable for everyone, and if you are at all unsure whether an investment product referenced on this website will meet your individual needs, please seek advice before proceeding further with such product.