A fund built to make a positive impact. Both socially and financially.
Launched on 28 June 2023, the CT Global Social Bond Fund complements our existing UK and European strategies, providing your clients with a wider choice of geographical remit for their social bond exposure.
As with the existing strategies, bond investments are only included in the CT Global Social Bond Fund if we are confident in their likelihood to deliver both a financial return and a positive social impact.
What makes this fund different?
A dual objective of providing both a financial return in line with the benchmark and a positive social impact
Uses the power of the bond market to target positive social outcomes in a growing global universe
A Social Advisory Panel in partnership with The Good Economy and Steward Redqueen to review, advise and monitor the fund's social impact
A proprietary social assessment methodology to guide investment decisions on each and every bond we invest in
Tammie Tang introduces the fund
Why choose Columbia Threadneedle Investments?
We are a pioneer in impact investing and remain a leading advocate in the development of the fast-moving green, sustainability and social bond markets. We launched the UK's first mainstream, daily liquid social bond strategy in 2013, followed by a European social bond strategy to meet evolving client demand.
Investing responsibly is not a new idea for us. We were one of the earliest adopters of the UN Principles for Responsible Investment and launched Europe's first ethically screened equity fund in 1984. We've been at the forefront of active ownership – engaging with companies for over three decades, helping shape industry policies and standards.
It comes from a belief that applying responsible investment principles can reduce risk and enhance outcomes over the long term. It's an ethos that continually pushes us forward to drive change through a more responsible investment approach – for us, our clients, and the wider world.
In a recent webinar Lead Manager Tammie Tang explained the team's investing methodology, the principles of utilising 'specific use of proceeds' bonds to create positive social outcomes and how the team works with independent social partners to review, advise and monitor the fund's social impact. Watch the replay to find out more.
Senior Portfolio Manager, Fixed Income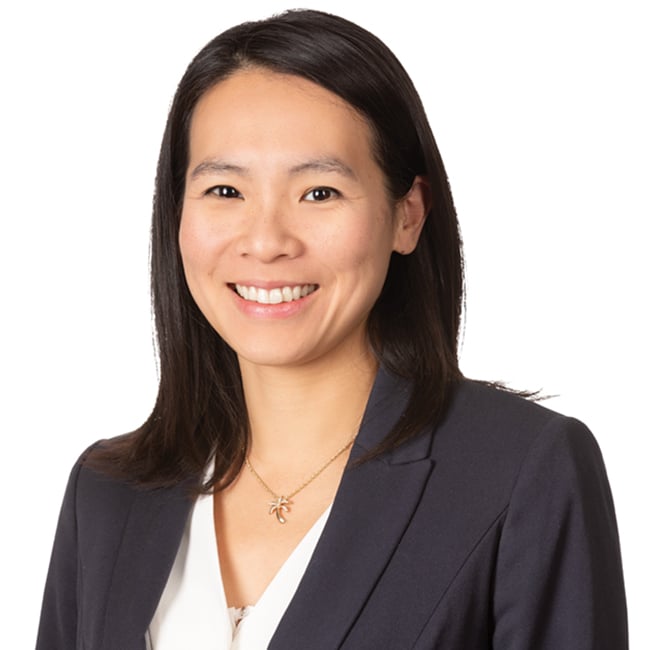 Senior Portfolio Manager, Fixed Income
Tammie Tang joined the company in 2012 as an investment grade portfolio manager. She is the lead manager for various UK credit portfolios which includes the Threadneedle Pensions Corporate Bond Fund. Tammie is also a company appointed trustee for the Threadneedle defined benefits pension plan.
Tammie has held prior roles at PricewaterhouseCoopers in Sydney and at JPMorgan in New York. She is a Fellow of the Institute of Actuaries Australia and she has a Master of Statistics from the University of New South Wales.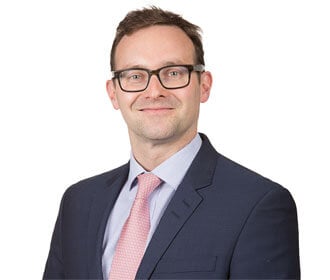 Benjamin Kelly is a Portfolio Manager and Impact Analyst within investment grade credit focusing on impact strategies. Ben serves as Deputy Fund Manager across the social bond strategies which includes social bond analysis from an impact and ESG perspective. In addition, Ben leads the firm's insight generation in behavioural science and provides insights across investment teams regarding cognitive biases in investment decision making.
Previously, Ben was a senior thematic analyst within the Responsible Investment team covering green mobility and infrastructure. Within this role he led the sustainability research and asset improvement for the Threadneedle European Sustainable Infrastructure strategy.
Prior to joining the company in 2017, Ben worked in BlackRock's Investment Institute where he combined macroeconomic research across equity, fixed income and real asset teams with expertise in behavioural finance and investment decision making. In this context, he worked with fundamental and quantitative alpha generation teams focusing on their investment processes and how these can be modified to combat behavioural biases. Ben has worked in the financial services industry since 2007.
Ben is a visiting lecturer in behavioural science at the University of St. Andrews, London School of Economics and Warwick Business School.
He holds a BSc (Hons) in Chemistry, an M.Litt in Management, Economics and International Relations and a PhD in Behavioural Economics, all from the University of St Andrews.
Portfolio Manager, Investment Grade Credit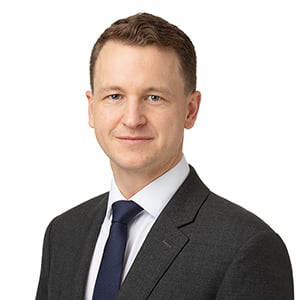 Portfolio Manager, Investment Grade Credit
Andrew Dewar is a portfolio manager in the Investment Grade Credit team at Columbia Threadneedle Investments, having joined the company in 2022. He is responsible for managing investment grade credit portfolios for the company's European insurance clients and will work with the Global Insurance team to develop its proposition and grow its assets under management.
Andrew previously worked as a portfolio manager at GAM Investments where he was responsible for portfolio construction, implementation, and ongoing management of credit portfolios and bespoke client mandates. Andrew held other credit analysis, finance and advisory roles at GAM Investments and Westpac and has worked in the financial services industry since 2012.
Andrew has a Bachelor of Commerce in Management from Otago University and a Graduate Diploma in Business Studies from Massey University. He also holds the Chartered Financial Analyst® designation and the CFA Institute Certificate in ESG Investing.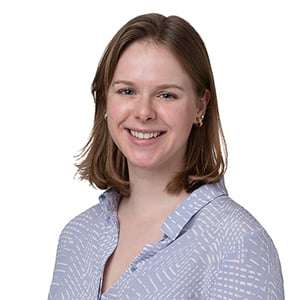 Letty Byatt is a Social Impact Analyst in the Investment Grade Credit team at Columbia Threadneedle Investments. She joined the company in 2022 and works closely with the portfolio managers to identify positive social impact opportunities for the social bond strategies. Letty also focuses on fixed income issuer and industry engagement to promote social impact investment awareness and best practice.
Prior to this, Letty held senior roles in responsible investment reporting and client services at Royal London Asset Management. She has worked in the financial services industry since 2017.
Letty has a BSc (hons) in Psychology with Middle Eastern Studies and French Language. She also holds the CFA Institute Certificate in ESG Investing and has completed a Sustainable Finance course at Cambridge University Institute for Sustainability Leadership.
Our highly experienced specialist social bond management team are supported by a large team of credit analysts, our 45 strong Responsible Investment team and our Social Advisory Panel.
We identify bond issuers that seek to make a positive social impact from seven key social development fields to form a broad global-based social universe of c6,800 bonds. We target the most beneficial projects in the areas of most need, with geography being a key driver. These outcomes are then mapped to the underlying 169 targets of the 17 UN Sustainable Development Goals (SDGs).
Our Investment Grade credit analysts evaluate issuers using our established credit research process to ensure investment ideas meet the necessary financial, governance and liquidity requirements for inclusion in the portfolio. Particular attention is paid to managing liquidity and a proportion of the fund will be in highly liquid but lower yielding investments. A bond will not be included if it fails the financial analysis.
We then use our proprietary bottom-up social assessment process (see diagram below) to provide a social impact score to categorise and rate each and every bond's eligibility, which is led by the Social Bond investment team but also reviewed by our social partner, The Good Economy. The first step assigns an impact category of either A, B or C, the second step assigns a social intensity score from 0 to 31 (which is sorted into quartiles). Overall, the process generates a discrete social score (A1 to C4), which is used to compare bonds meeting different social needs and monitors the degree of the portfolio's social intensity over time.
Social Rating Methodology
We are proactive with corporates and governments in the fast-moving growth of the social bond market. We also actively engage with company management on material ESG concerns, evaluating issuers' responses to past or present controversies to ensure appropriate action is taken.
You can download the fund's social investment guidelines from "Key documents" below.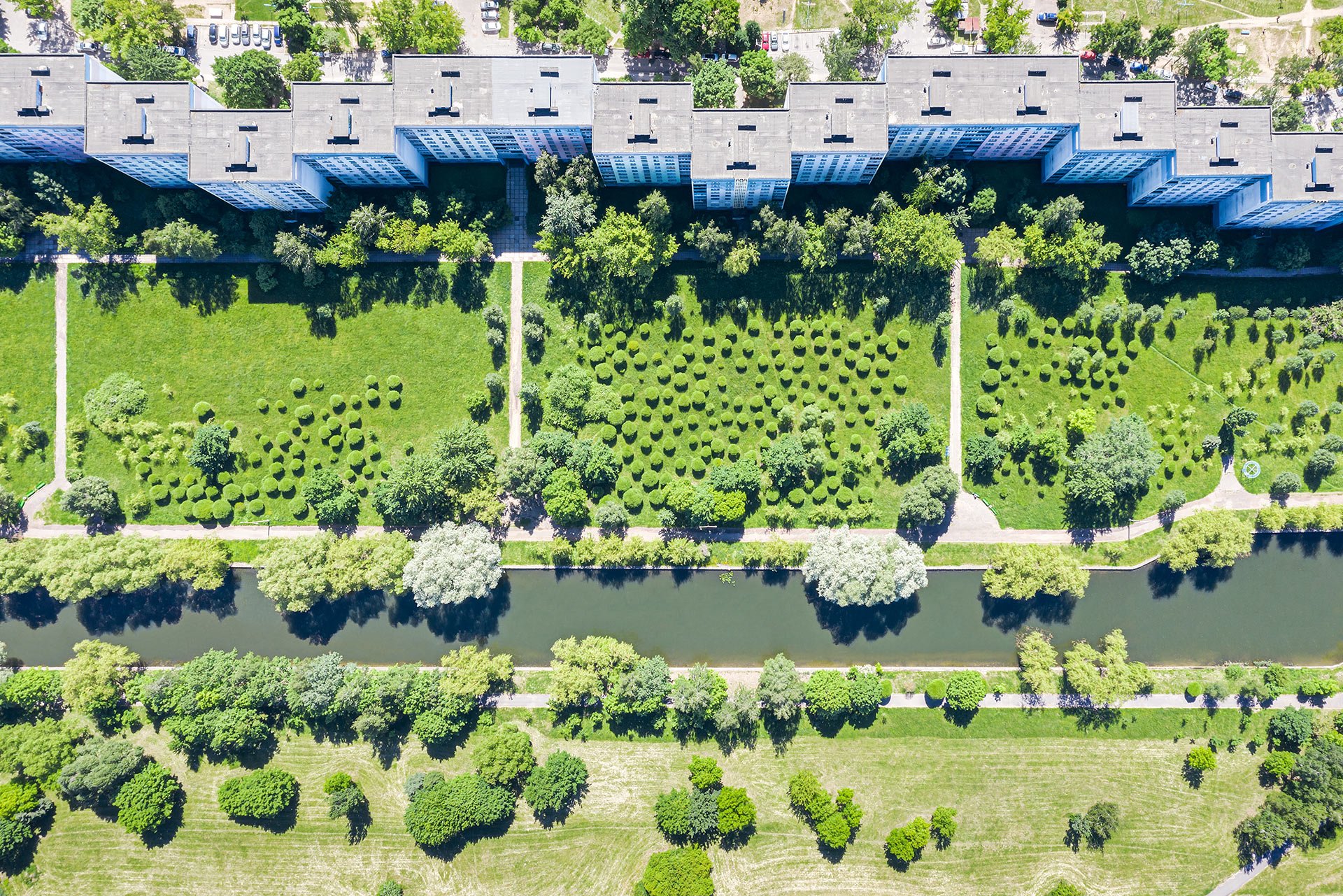 Visit the fund page for key facts, prices, fund codes, fees and charges, portfolio holdings, monthly commentaries, all the key regulatory documents, plus performance information once available.
In Credit Weekly Snapshot – December 2023
Our fixed income team provide their weekly snapshot of market events.
Greater clarity and a focus on financial outcomes
There are plenty of macro drivers that will create equity volatility in 2024. To succeed, investors will need to maintain a resilient portfolio.
In Credit Weekly Snapshot – November 2023
Our fixed income team provide their weekly snapshot of market events.
If you'd like to find out more about this fund:
The value of investments and any income derived from them can go down as well as up as a result of market or currency movements and investors may not get back the original amount invested.
The Fund aims to invest in assets that are deemed to be supporting and funding socially beneficial activities and development and utilises a Social Assessment Methodology. This will affect the Fund's exposure to certain issuers, industries, sectors, and regions, and may impact the relative performance of the Fund positively or negatively, depending on whether such investments are in or out of favour. The concept of socially beneficial activities and development is subjective. It is therefore possible that an investment may not perform in a way that an investor considers to be a socially beneficial activity or development, even though it has been selected in accordance with the Social Assessment Methodology.
Where investments are in assets that are denominated in multiple currencies, or currencies other than your own, changes in exchange rates may affect the value of the investments. The fund invests in securities whose value would be significantly affected if the issuer refused, was unable to or was perceived to be unable to pay.
The fund holds assets which could prove difficult to sell. The fund may have to lower the selling price, sell other investments or forego more appealing investment opportunities.
Most bond and cash funds offer limited capital growth potential and an income that is not linked to inflation. Inflation is likely to affect the value of capital and income over time.
Changes in interest rates are likely to affect the fund's value. In general, as interest rates rise, the price of a fixed rate bond will fall, and vice versa.
The investment policy of the fund allows it to invest in derivatives for the purposes of reducing risk or minimising the cost of transactions.
The Fund's assets may sometimes be difficult to value objectively, and the actual value may not be recognised until assets are sold.
The fund may exhibit significant price volatility.
All the risks currently identified as being applicable to the fund are set out in the "Risk Factors" section of the Fund Prospectus which you can download under "Key documents". Please read the Key Investor Information Document and the Fund Prospectus if considering investing.
Columbia Threadneedle Specialist Funds (UK) ICVC ("CTSF") is an open-ended investment company structured as an umbrella company, incorporated in England and Wales, authorised and regulated in the UK by the Financial Conduct Authority (FCA) as a UK UCITS scheme. This material should not be considered as an offer, solicitation, advice or an investment recommendation. This communication is valid at the date of publication and may be subject to change without notice. Information from external sources is considered reliable but there is no guarantee as to its accuracy or completeness. The CTSF's current Prospectus, the Key Investor Information Document (KIID)/Key Information Document (KID), latest annual or interim reports and the applicable terms & conditions are available from Columbia Threadneedle Investments at PO Box 10033, Chelmsford, Essex CM99 2AL, your financial adviser on our website www.columbiathreadneedle.com and/or in Switzerland from our Representative and Paying Agent in Switzerland, BNP Paribas, Paris, Zurich Branch Selnaustrasse 16, 8002 Zurich, Switzerland.
In the UK: Issued by Threadneedle Investment Services Limited. Registered in England and Wales, Registered No. 3701768, Cannon Place, 78 Cannon Street London EC4N 6AG, United Kingdom. Authorised and regulated in the UK by the Financial Conduct Authority.
Columbia Threadneedle Investments is the global brand name of the Columbia and Threadneedle group of companies.