What is the Consumer Duty?
The FCA Consumer Duty regulation sets the standard of care that firms should give to customers in retail financial markets.
The Duty places an increased emphasis on firms consistently putting the needs of their customers at the centre of their businesses. It is a package of measures comprising three parts:
a new Consumer Principle provides an overarching standard of conduct the FCA expects from firms. Firms must 'act to deliver good outcomes for retail customers'
a set of cross-cutting rules that require three key behaviours from firms when acting to deliver these outcomes
four outcomes setting out more detailed rules in key areas of the firm-customer relationship
The FCA expects the Duty to be reflected in firms' strategies, governance, leadership and people policies. Senior managers are accountable for delivering the higher standards and good customer outcomes required within their areas of responsibility.
The Duty applies to all FCA-regulated firms that provide products and services to retail customers.
Timeline for implementation
What are your firm's obligations under Consumer Duty?
The FCA have issued a number of publications, plus a podcast series, where you can find full details of your obligations. You can find links to them all below.
Final rules, along with practical guidance to help firms meet those rules, were published in July 2022:
PS22/9 Finalised Policy Statement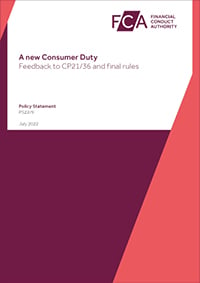 FG22/5 Finalised Guidance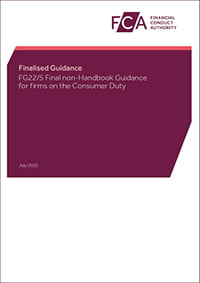 Dear CEO/Director letter – January 2023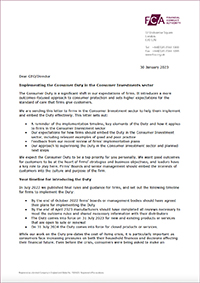 Most recently the FCA sent a letter to the CEOs/Directors of intermediaries reminding them of the implementation timeline, plus their expectations around implementation
FCA Consumer Duty implementation plans – January 2023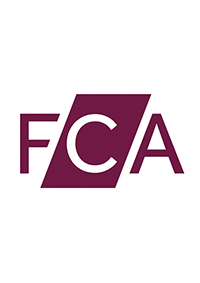 They also published feedback from their review into how firms are planning to implement the Duty, highlighting areas for firms to focus upon
Countdown to Consumer Duty, a speech by Sheldon Mills – May 2023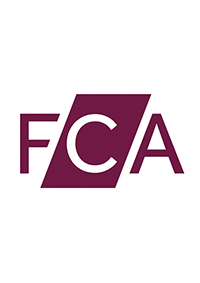 Sheldon Mills, Executive Director, Consumers and Competition at the FCA gave a speech outlining the questions firms should be asking themselves ahead of the implementation deadline plus what firms can expect from the FCA from 31 July
FCA findings of review into fair value assessments – May 2023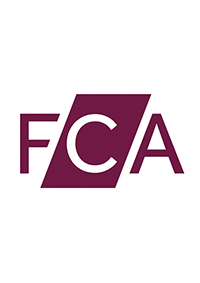 The FCA shared its observations of its review into fair value assessments with some suggested areas for focus, including best practices



Consumer Duty firm survey - June 2023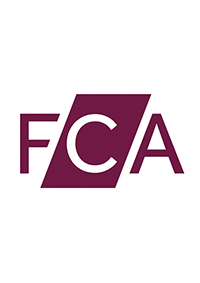 The FCA commissioned Ipsos UK to undertake an anonymous survey of 1,230 firms in some of the sectors in scope of the Consumer Duty to help them understand how prepared firms were in meeting the implementation deadline of 31 July 2023, and how they could support firms to embed the Duty effectively
Consumer Duty – Not once and done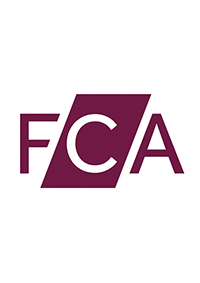 The FCA's Director of Cross Cutting Policy and Strategy, delivered a speech on the 1st November marking three months since Consumer Duty came into force.






This series of podcasts covers each of the four Consumer Duty outcomes plus the FCA's expectations around the 30 April deadline.
Supporting you to prepare
We are firm believers in working in partnership with our clients. We have therefore created a range of resources to help you prepare for implementation.
Watch our Strategic and Technical Sales Manager, Graham Finlay, give you a detailed insight into:
the principles of the Consumer Duty regulation
what you should consider as key in assessing 'value'
the importance of identifying different client target markets
the key areas to consider when implementing Consumer Duty in a financial advice firm
Are you ready for the Consumer Duty?
A set of materials to help you with implementation.
The background, structure, new principle, cross-cutting rules and four outcomes of the Consumer Duty
Based around the four outcomes, check if you're on track to meet the requirements of the Duty
The types of management information that the FCA might be looking for under Consumer Duty
Split by outcome, check for any gaps in your review of your current documents, policies and procedures
Target market assessment and assessment of value
Consumer Duty requires all products and services to meet the needs, characteristics and objectives of the identified target market. It also requires firms to assess whether a product or service provides fair value for a customer.
To help you assess whether one of our funds is potentially suitable for your client, and represents fair value, you can view these summary spreadsheets:
You can also find more detailed information on the assessment of value for our range below: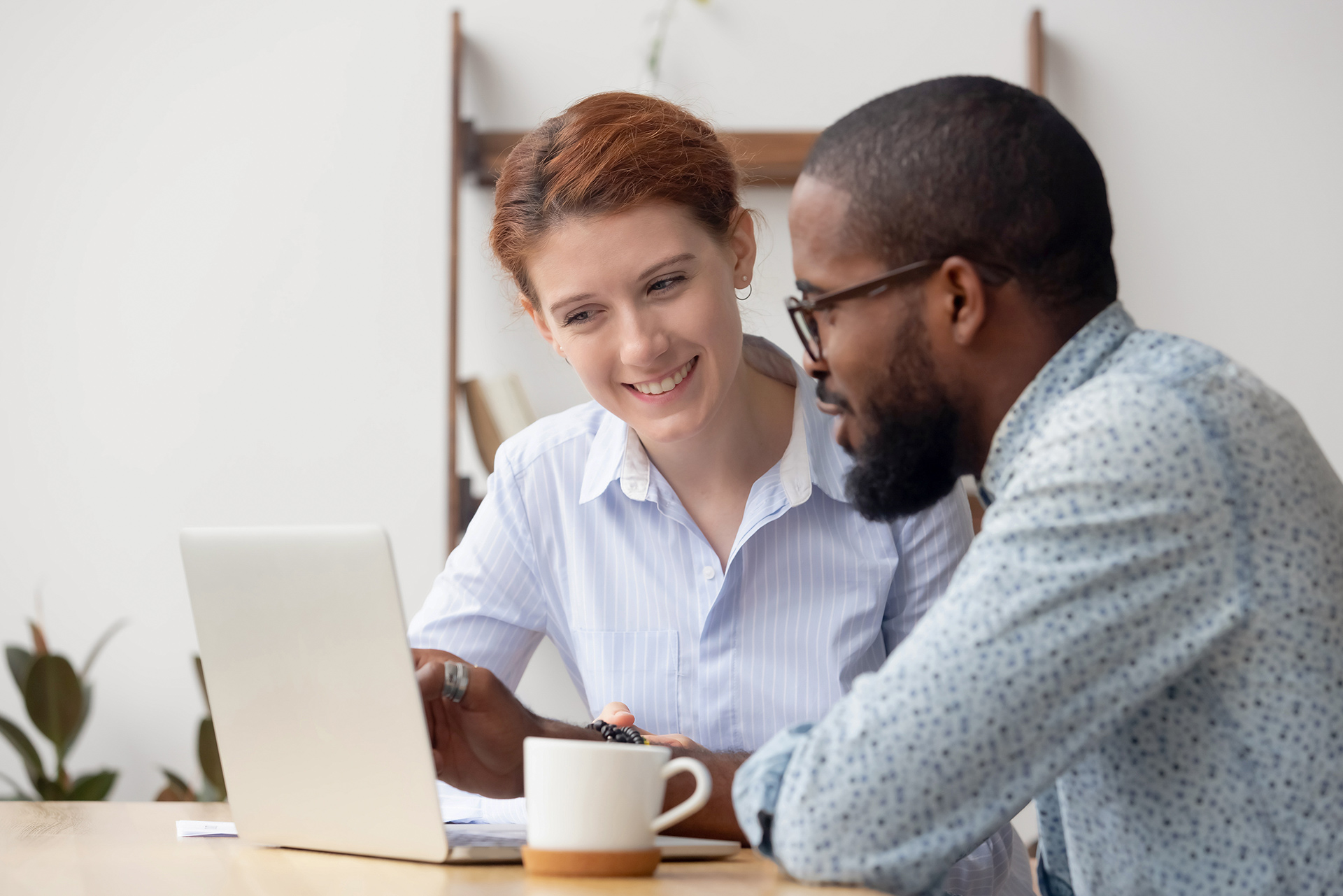 If you want to learn more about Consumer Duty and earn CPD while you do so, visit Adviser Edge, our training and development hub for financial intermediaries: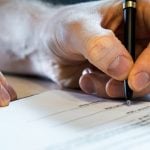 Key takeaways:
understand the fundamental principles of the new Consumer Duty regulation
explain the core concepts of the Consumer Duty cross cutting rules
eeview established current documents/policies/templates in relation to the Consumer Duty regulation
FCA Consumer Duty: Feedback on firms' implementation plans
Key takeaways:
understand the FCA's views on the Consumer Duty implementation plans of large firms
identify the key areas of Consumer Duty that the FCA believe firms should focus their attention on in the remaining period for implementation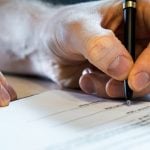 Consumer Duty and the CT Universal MAP ranges
Explore our toolkits designed to bring together the necessary information and resources to support meeting your Consumer Duty obligations when recommending the CT Universal MAP and CT Sustainable Universal MAP ranges.
*Threadneedle Asset Management Holdings International Holdings Limited includes all data from the following entities:
Threadneedle Management Luxembourg S.A.
Threadneedle Investment Services Limited
Threadneedle Pensions Limited
**Columbia Threadneedle Investments UK International Limited includes all data from the following entities:
Columbia Threadneedle Management Limited
Columbia Threadneedle Luxembourg S.A.
Thames River Capital LLP
Columbia Threadneedle (EM) Investments Limited
Columbia Threadneedle Investment Business Limited
Columbia Threadneedle Multi-Manager LLP
Columbia Threadneedle Managers Limited
***Threadneedle Investment Services Limited includes funds in the following ranges:
Columbia Threadneedle Investment Funds (UK) ICVC
Columbia Threadneedle Opportunity Investment Funds (UK) ICVC
Columbia Threadneedle Specialist Investment Funds (UK) ICVC
CT UK Property Authorised Investment Fund
CT UK Property Authorised Trust
****Columbia Threadneedle Fund Management Ltd includes funds in the following ranges:
Columbia Threadneedle (UK) ICVC I
Columbia Threadneedle (UK) ICVC II
Columbia Threadneedle (UK) ICVC III
Columbia Threadneedle (UK) ICVC IV
Columbia Threadneedle (UK) ICVC V
Columbia Threadneedle (UK) ICVC VI
Columbia Threadneedle (UK) ICVC VII
Columbia Threadneedle (UK) ICVC IX
Columbia Threadneedle (UK) ICVC X
CT Diversified Monthly Income Fund
CT Property Growth & Income Fund ICVC
CT UK Property ICVC CT UK Property Feeder Fund