UK commercial real estate can provide the key to unlocking potential long-term, risk-adjusted returns. As a strong investment manager within the asset class, we have the experience, skills and expertise to target and actively manage quality holdings.
Established in 1994, we have a stable and experienced management team with an average of 19 years continuous group employment
Consistent, income-focused investment philosophy, delivered through specialist, active asset management
As a major owner of real estate across the UK, we focus on quality assets and favour locations with low supply and strong occupational demand to maximise income stability
We believe investing responsibly in real estate is complementary to our core objective of delivering strong risk-adjusted investment returns for our clients.
UK Real Estate: how to follow a record 2021?
James Coke looks at how the UK market might follow a record 2021, and while we don't expect next year to deliver comparable capital value growth, it is likely to witness similar positive supply and demand dynamics which should maintain market momentum
Net Zero Strategy and pathway
The following Strategy and Pathway, has been developed in line with the Better Buildings Partnership's Net Zero Carbon Pathway Framework. It provides the overarching scope of our commitment to a net zero target of 2050 for our UK Real Estate portfolio, and will be supported by fund-level frameworks providing individual targets, commitments and pathways for each of our funds
Committing to zero carbon real estate
Our UK Real Estate strategy to reach net zero by 2050 addresses a major source of risk for commercial property investors and aims to deliver better outcomes for all stakeholders
An allocation to government bonds within a multi-asset portfolio has traditionally played a vital role in terms of risk management and diversification. But with a decade-long bull era in both government bonds and equities, is this assumption still valid?
Asset allocation update: standing pat
Maya Bhandari looks at how the team has managed its asset allocations over the past couple of months and where they believe the best risk-adjusted returns will come from.
Office-working: long-term symptoms or full recovery?
With the advent of the Covid-19 pandemic, millions of office workers worldwide were forced to work from home (WFH) for the majority of 2020.
UK real estate: a consistent approach to weather uncertain times
Real estate is not immune from the forces affecting the global economy; however, our market is well placed to weather the storm.
Five stages of managing real estate responsibly
Investing responsibly in real estate is complementary to our core objective of delivering strong risk-adjusted returns for clients. Here, we outline our approach to managing property assets and demonstrate how we apply these principles.
Threadneedle Property Authorised Investment Fund
Seeking a consistent income from bricks and mortar? Access commercial property within a daily dealing, well-diversified UK commercial property fund.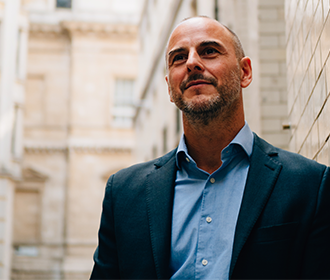 Joe is Head of UK Real Estate at Columbia Threadneedle Investments. He took up this role in October 2020 and is responsible for investment performance and shaping the strategy for the UK Real Estate business.
Millions of people around the world rely on Columbia Threadneedle Investments to manage their money. We look after investments for individual investors, financial advisers and wealth managers, as well as insurance firms, pension funds and other institutions.
Columbia Threadneedle Investments has a comprehensive range of investment funds catering for a broad range of objectives.
We offer a broad range of actively managed investment strategies and solutions covering global, regional and domestic markets and asset classes.