Investing consistently for a better future
The Threadneedle UK Sustainable Equity Fund aims to deliver capital growth by investing in UK companies that drive innovation and create a more sustainable, green and inclusive economy while generating stable returns for shareholders.
The Fund focuses on UK businesses enhancing environmental and social outcomes that are aligned with the globally-agreed UN Sustainable Development Goals (SDGs) – tackling issues from climate change to affordable housing.
It is our view that companies that embrace the efficient use of resources and invest in people and technology are well-placed to generate high sustainable returns over time.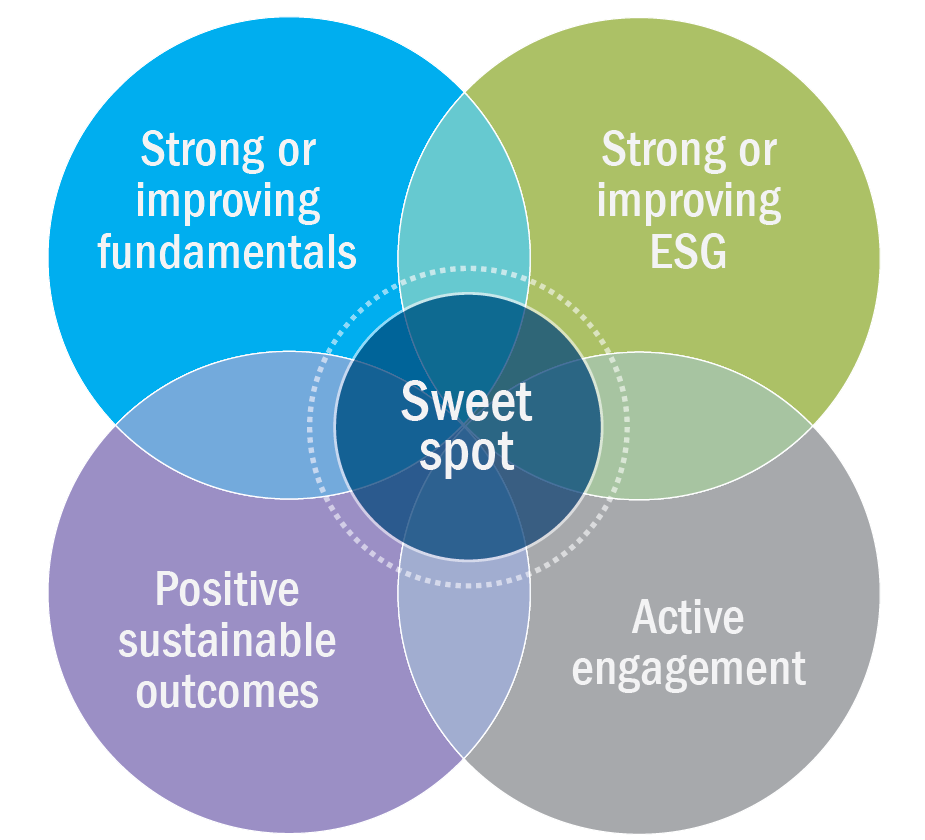 Therefore this fund offers investors the twin rewards of capital growth and contributing to positive sustainable outcomes, combining the strengths of our highly-regarded UK equities team and pioneering responsible investment capabilities.
Explore the fund brochure
How we invest sustainably
Annual positive outcomes report 2020/21


Clear sustainable objective
100% invested in companies aligned with our sustainable themes and the UN SDGs.


Combines fundamental, ESG and sustainability research from our highly regarded UK Equities and Responsible Investment analysts.


Differentiated quality approach
Clear, consistent focus on companies with sustainable competitive advantages.


Proven track record in UK equity investing
The fund is a core offering from our UK Equities team that manages £20 billion in assets.
We invest across eight sustainable themes, encompassing the 17 UN sustainable development goals and including social, environmental and socioeconomic outcomes.
When assessing a company's exposure to our themes we identify both current revenue exposure as well as strategy and innovation supporting delivery of sustainable outcomes. Importantly, we do not just consider positive exposure, but net exposure (positive less negative) across all products and services as they relate to the themes.
As a minimum, all invested companies must be neutrally exposed or transitioning towards positive exposure to these themes (eg, a food and beverages company repositioning its portfolio towards healthier food).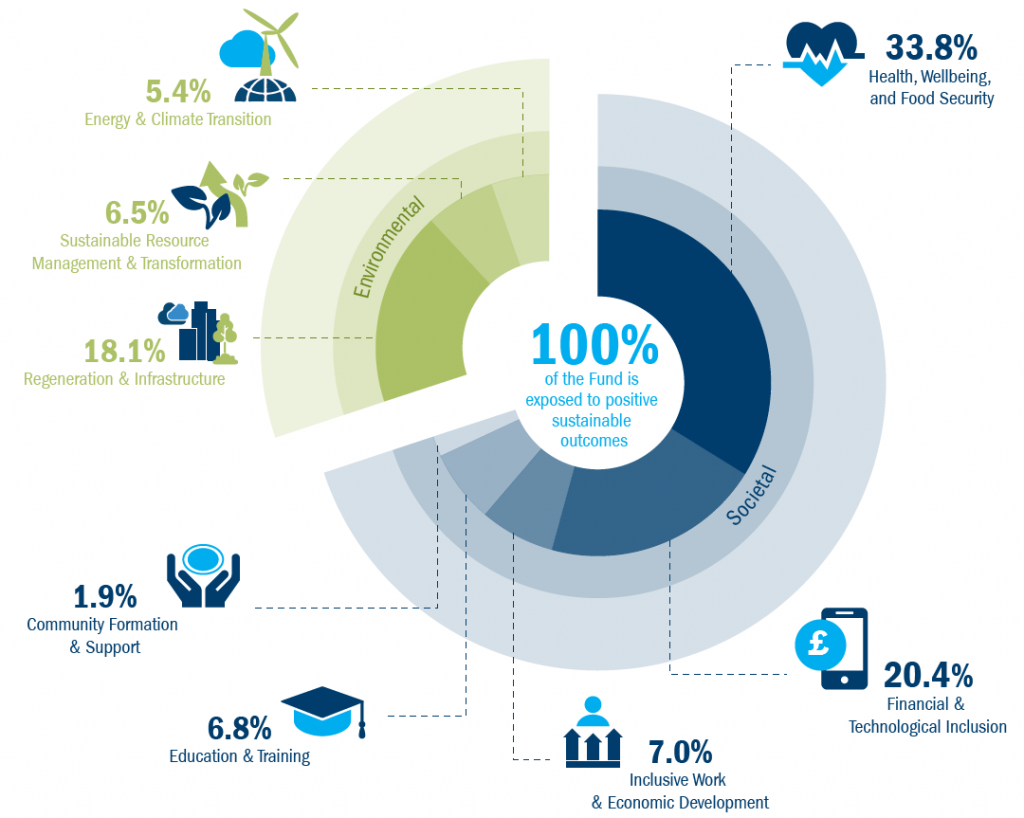 *Source: Columbia Threadneedle Investments as at 31 December 2020.
Contact our Sales Support
Contact our regional sales team
Past performance is not a guide to future returns and the fund may not achieve its investment objective. Your capital is at risk. The value of investments can fall as well as rise and investors might not get back the sum originally invested. The investment policy of the fund allows it to invest in derivatives for the purposes of reducing risk or minimising the cost of transactions. The fund may exhibit significant price volatility. The Fund aims to invest in companies which deliver sustainable outcomes and in doing so adheres to a set of Sustainable Investment Guidelines. The Guidelines will affect the Fund's exposure to certain sectors, which may impact the performance of the Fund positively or negatively relative to a benchmark or other funds without such restrictions. The risks currently identified as applying to the Fund are set out in the "Risk Factors" section of the prospectus.
Please read the Key Investor Information Document and the Fund Prospectus if considering investing. For a simple reference guide to some of the technical terms used in this document
please visit our Glossary
.
For use by Professional and/or Qualified Investors only (not to be used with or passed on to retail clients).
Past performance is not a guide to future performance. The value of investments and any income is not guaranteed and can go down as well as up and may be affected by exchange rate fluctuations. This means that an investor may not get back the amount invested. Your capital is at risk.
Threadneedle Specialist Investment Funds ICVC ("TSIF") is an open-ended investment company structured as an umbrella company, incorporated in England and Wales, authorised and regulated in the UK by the Financial Conduct Authority (FCA) as a UK UCITS scheme. This material is for information only and does not constitute an offer or solicitation of an order to buy or sell any securities or other financial instruments, or to provide investment advice or services. The fund characteristics described above are internal guidelines (rather than limits and controls). They do not form part of the fund's objective and policy and are subject to change without notice in the future. Please note that the outperformance target may not be attained. Please refer to the Fund Objective in the appendix for further information regarding the Funds benchmark. The mention of any specific shares or bonds should not be taken as a recommendation to deal. Subscriptions to a Fund may only be made on the basis of the current Prospectus and the Key Investor Information Document, as well as the latest annual or interim reports and the applicable terms & conditions. Please refer to the 'Risk Factors' section of the Prospectus for all risks applicable to investing in any fund and specifically this Fund. The above documents are available in English only and may be obtained free of charge on request from Columbia Threadneedle Investments at PO Box 10033, Chelmsford, Essex CM99 2AL.
This video is a marketing communication. The analysis included in this document have not been prepared in accordance with the legal requirements designed to promote its independence and have been produced by Columbia Threadneedle Investments for its own investment management activities, may have been acted upon prior to publication and is made available here incidentally. Any opinions expressed are made as at the date of publication but are subject to change without notice and should not be seen as investment advice. Information obtained from external sources is believed to be reliable but its accuracy or completeness cannot be guaranteed.
Issued by Threadneedle Investment Services Limited. Registered in England and Wales, Registered No. 3701768, Cannon Place, 78 Cannon Street, London EC4N 6AG, United Kingdom. Authorised and regulated in the UK by the Financial Conduct Authority. Columbia Threadneedle Investments is the global brand name of the Columbia and Threadneedle group of companies