Seeking a consistent income from bricks and mortar?
Access commercial property within a daily dealing, well-diversified UK commercial property fund. Adopting an analytical and highly selective investment approach, the Fund seeks assets with sustainable income, derived from numerous tenants, whilst striving to consistently deliver an attractive income yield and strong performance.
*Ratings as at 31.12.2020.

Note: Changes to our property funds' pricing structure
On 12 April 2019 the Threadneedle UK Property Authorised Investment Fund and the Threadneedle UK Property Authorised Trust changed from being dual priced on a quoted-spread basis to being dual priced on a full-spread basis. Further information can be found below in the property pricing explained document.
Adding value to our Reading retail units
Major participant in the UK commercial property market
Our Real Estate team is well-resourced and specialised manager of UK commercial property responsible for £8.9 billion in assets.* This facilitates a robust analysis of the leasing and investment markets and a unique strategic perspective.
We target assets where we can add value through active asset management and deliver attractive income yield to our investors.
Excellent long-term performance
We are proud of our consistently strong performance. High transaction volume and lack of legacy issues encourage sellers and their agents to present new investment opportunities to us due to our proven ability to execute.
Driven by high-quality research
Our extensive research helps us gain a perspective advantage, make better decisions, based on smarter insights. We combine external, commissions and in-house analysis to gain a strategic view of the market.
*Source: Columbia Threadneedle Investments Net AUM GBP as at 30.11.2020.
A preference for high yielding investments
Income returns dominate total returns in the long term.
Flexible buyers rather than buyers of 'trophy' assets
'Trophy' investments at the keenest yields are very demanding on consistent rental value growth and therefore tend to underperform.
Active property management is integral
Intensive asset management of individual property investments creates and protects value and income.
Emphasis on stock picking
Good stock picking is an essential part of strategy implementation.
Avoid speculative development
High risk activity. We prefer standing investments, and refurbishments are undertaken as a low risk method of enhancing latent value.
Source: Columbia Threadneedle Investments as at 31 March 2020.
UK real estate: offices – finding a new equilibrium
Is the future of working really home-based, and what might this mean for portfolios and positioning?
Five stages of managing real estate responsibly
Investing responsibly in real estate is complementary to our core objective of delivering strong risk-adjusted returns for clients. Here, we outline our approach to managing property assets and demonstrate how we apply these principles.
Threadneedle UK Property Authorised Investment Fund factsheet
Property pricing explained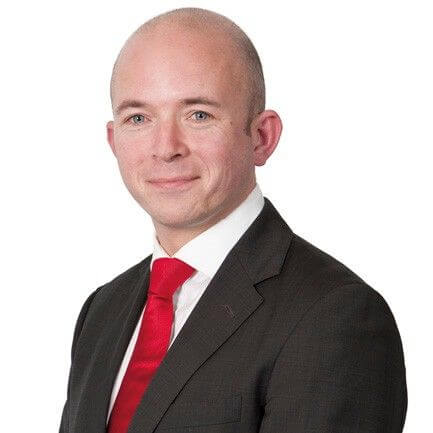 Gerry Frewin was appointed portfolio manager of the Fund in 2015. He joined Threadneedle Property Investments in 2010 as an investment surveyor. He also assists with transaction activity for the Threadneedle Property Unit Trust, Threadneedle Strategic Property Fund and several third party portfolios.
Contact our sales support team
Contact our regional sales team
Contact our regional sales team